New Games jumping aboard in June
As always, Jackpot.com is fast on the hunt to find some of the hottest video slot games being released. During June, we had some fantastic new summer releases and here are just some of the new video slots we've added! Or see our full library here.


Pirates Pub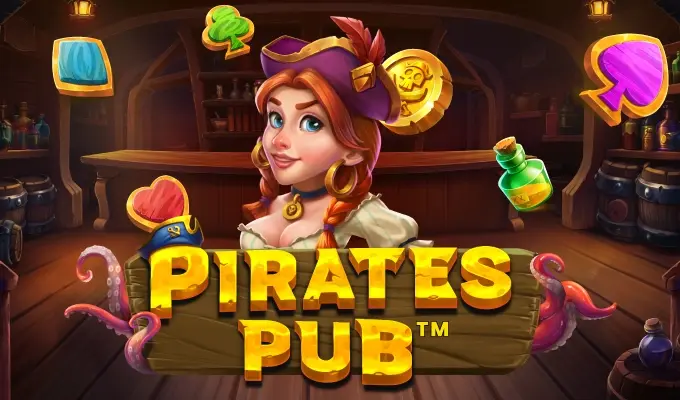 Pillaging and plundering on the high seas can be exhausting, and where do pirates go to blow off steam? The pirates pub of course! There's plenty to get from the bar wench when you take a spin. Doubloons, canons and swords are just some of the things you should expect, and that's without mentioning the other pirates that could help you!

Free Spins feature!
Scatter Symbols AHOY! Land 3 or more scatter symbols to discover some free spins. The more symbols you land, the more free spins you are awarded. The Free Spins round is split into 2 parts! The first set of free spins will mark the spaces that the first scatter symbols landed on and if more scatters land on the same spot during the first round, then that symbol will in turn be upgraded. The more upgrades that are staked, the more free spins or winning that may be dished out.

Looking for a fun time with squawking parrots, fearsome seafarers and untold treasures? With a chance to win up to 5,000x your stake, we're quite sure you'll find plenty of pirate plunder under the jolly roger of Pirates Pub here.
Country Farming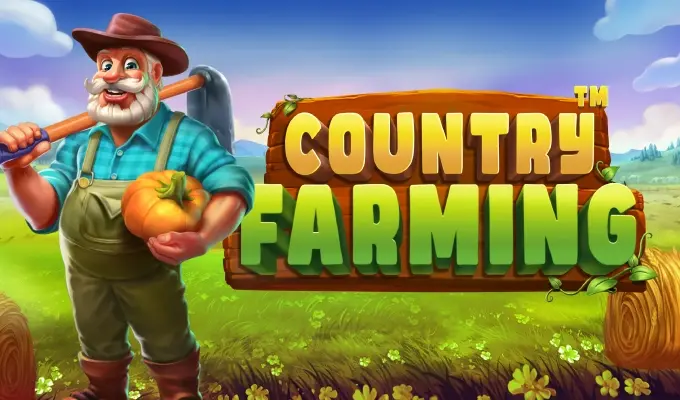 Fetch the plough, we got gold to harvest here! Welcome to the countryside where our farmer could use some help. The animals need feeding and the plants require tending, but you could make some big scores here! Watch out for the golden eggs, they'll land you a fantastic win the more you encounter.

Mystery Symbols
When you land the mystery symbols that look like a big blue gift and once all the reels stop spinning, the mystery symbol will change randomly into one of the symbols paying out!

Fixed Jackpots
Fixed jackpots might be harder to land but they'll give you a massive fixed and an instant cash bonus. Landing on the golden eggs will award a bigger prize the more that you reveal.

Free Spins
If you land 3 scatter symbols, you will trigger 10 free spins. During Free spins, you may land the scatter symbols again to stack up even more free spins or a special wild symbol that can replace any paying symbol!
With a high volatility and a chance to win up to 10,000x your stake, you can try out this game for some farmland fun and a chance to win! Check it out here.
Gold Cash Free Spins Megaways
Looking for an excitingly fast classic slot? Look no further! Gold Cash Free Spins Megaways is not a flashy-fancy themed video slot; it fantastically merges a classic slots feel with more recent special game features to spice up your fun!

Gamble feature
Trigger a 5x win or more and you'll get two different gamble wheel options to choose from. You will be offered a choice between spinning one of the wheels to either gamble what you won to increase them or you can choose to gamble your winnings for a chance at some free spins as well as the winnings you'd just landed.

Free Spins
Hitting the scatter symbols will trigger a number of free spins. During free spins, all low value symbols are removed from the reels for a chance to land an even bigger prize.

Spin Chance
This feature gives you a chance to make an awesome final shot when you have less balance in credit than your previous bet. When the Spin chance is triggered, the system will give you a free shot to maybe win some more credit to keep on playing!

Will you take a chance to maybe land the max win of €250,000 in Gold Cash Free Spins Megaways? You can check it out for yourself here.
Floating Dragon Boat Festival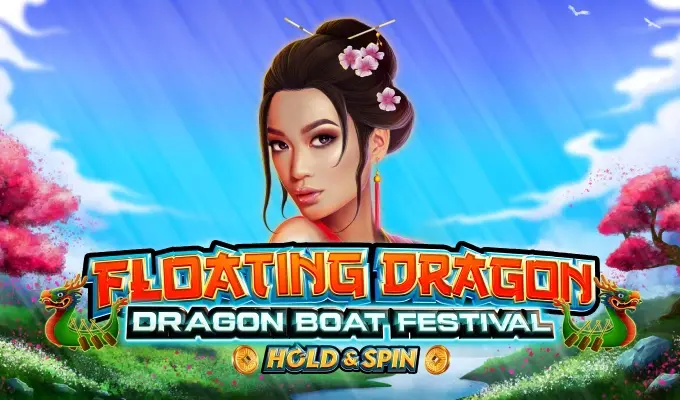 Can you hear the drums beating? Floating down the river is the Dragon boat and this could be your chance to snatch some of the treasures of ancient China! This dragon boat isn't going to the races but features a fantastic game that could see you win vast riches! Climb aboard and give it a spin and to maybe win! Many mythical symbols and creatures could appear, but what you're hoping for are the majestic red dragons.

Hold & Spin
Land 3 identical money symbols and you'll open up the Hold & Spin feature for a few spins with a chance to win further.

Free Spins
Every time 3 red dragons meet on screen you'll get 10 free spins for a chance to win some extra prizes. When the dragons take you to the free spin skies, each spin could not only win you cash when matching symbols, but the princess will also collect the precious koi fish to bring you their value too, so you have an even bigger chance of collecting a big win with an even bigger payout! Check it out here if you want to give it a spin!

The above are only a tiny selection of the new games we've added to our library and we're sure that we have many more that will also entertain you for hours! Whether you want cleverly themed slot games with fancy features or simple, fast paced slots, you're sure to find a fantastic option in our long list of games! You can check out our library of games below