7 Awesome Things That Cost Less Than €10
Jackpot.com has launched an incredible subscription offer where you can get a month of Powerball or Mega Millions for only €9.99, and it's the talk of the town.
There's nothing more satisfying than hunting down a good bargain, so we've journeyed to the ends of the internet to find out what other awesome things you can buy for less than €10. Are you ready to get thrifty?
1. A Jackpot.com Lottery Subscription - €9.99
Okay, we might be a teeny bit biased, but this delightful package sits firmly at the top of our list of value for money. Think about it, you could literally be a millionaire for as little as €9.99 per month. If that's not the ultimate bargain, then we don't know what is.
The offer is currently available on Powerball and Mega Millions, and will save you up to €14 per month. You'll never have to worry about missing out on a jackpot again as we'll put your numbers on for you for every draw, and you can even change your numbers whenever you like. What's not to love?
2. Bluetooth Headphones - €6.80
Remember when owning a set of Bluetooth headphones put you at the cutting edge of technological advancement and had a price tag to match? Well, now you can flaunt your wirelessness for a whole lot less, thanks to the Rcool V4.1 Wireless Bluetooth Headset. Described by one very enthusiastic customer as a "modern day miracle", we're hoping that they also give you the ability to walk on water.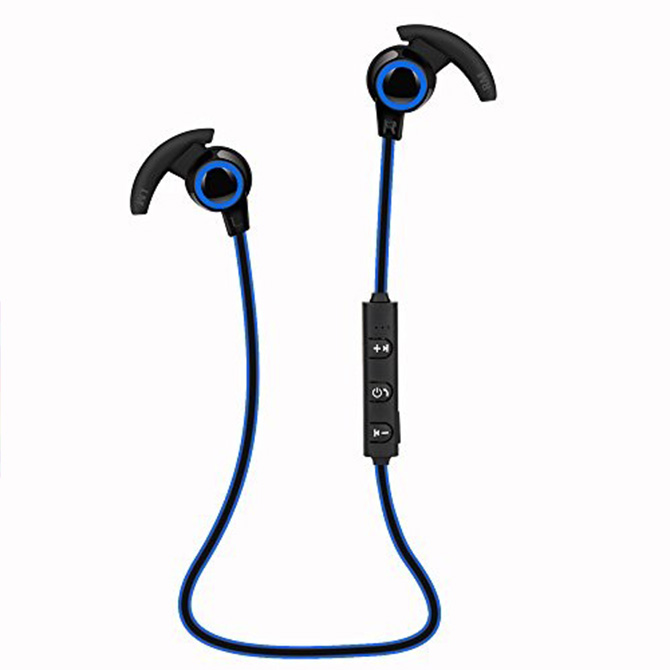 Image: Amazon
3. In-car French Fry Holder - €3.50
Anything that makes eating more accessible gets our vote, and for €3.50 you really can't go wrong with a french fry holder for your car. This little gadget will change your driving experience forever. Stuck in traffic? More chips for you. Just caught a red light? Some more chips. Kids' Saturday football practice running over? Get some more chips down you. Oh, what a time to be alive!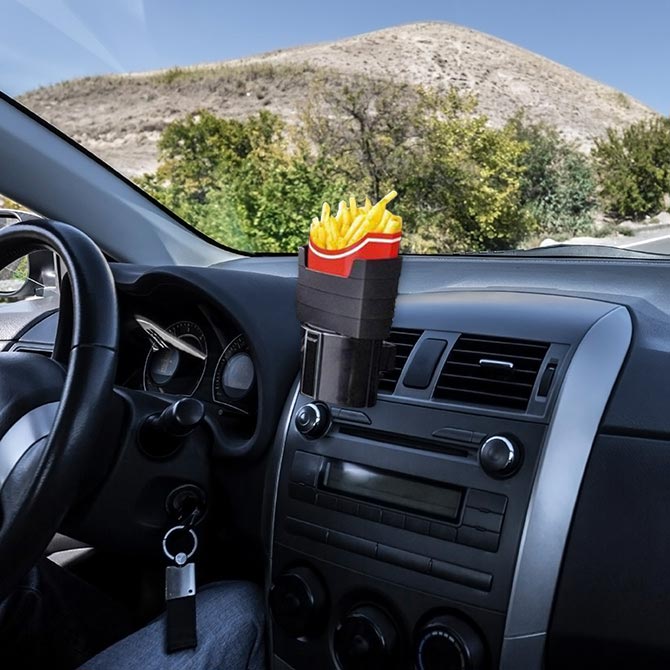 Image: Fancy.com
4. A Very Portable Charger - €9.80
Phone batteries. Wonderful for the first 4 months of their lives, then suddenly a 100% charge only lasts an hour and you spend the rest of your 24-month contract making sure you are within 5 metres of a socket at all times. Not anymore. Not only will the Kolumb Power Card charge your phone on the go, but it will also fit in your wallet, and all for an impressive price too.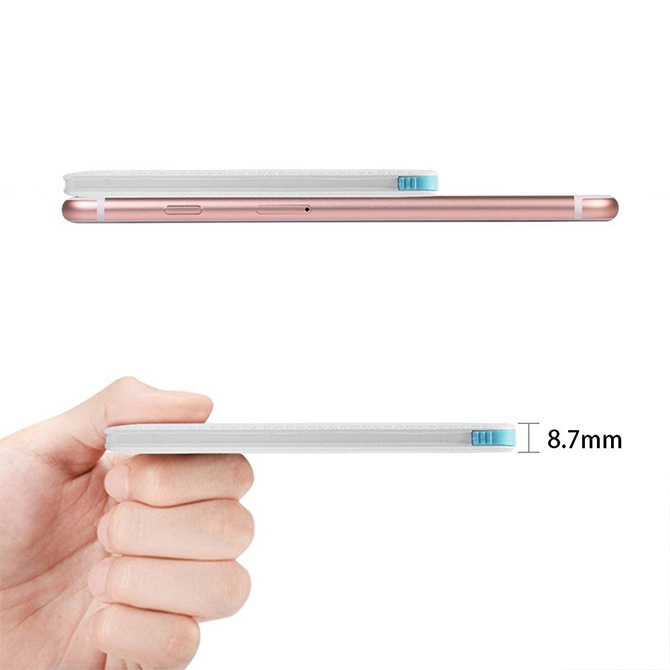 Imge: Elitedaily.com
5. Unicorn Meat - €8.20
Forget stuffed partridge and quail eggs, save money and impress your dinner party guests with the rarest of delicacies, Unicorn Meat. These ethereal creatures are hunted by elves and processed in a secret factory on the Queen's Balmoral Estate...probably. Even better, it comes in a can, so it can be stored in your nuclear bunker for those fallout emergencies. Better get stocked up!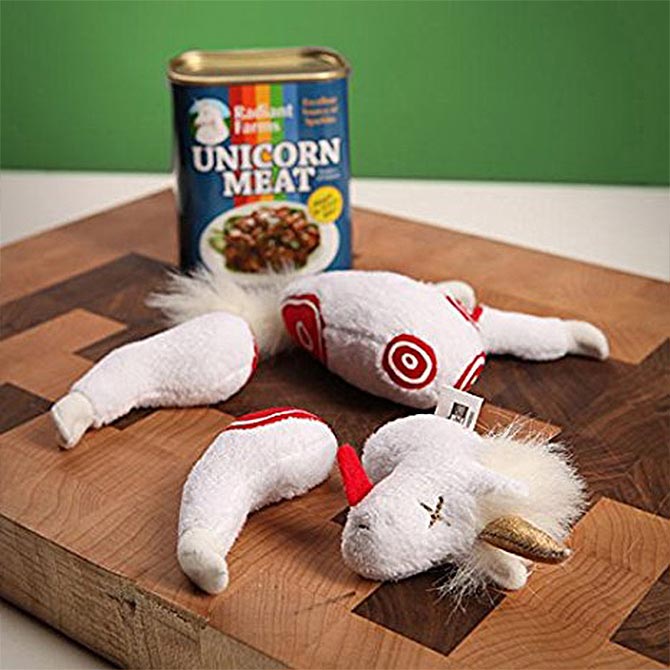 Image: Amazon
6. A Mini Glue Gun - €9.10
The beauty of a mini glue gun is that you can use it for pretty much anything really. Just glue things to other things! Glue a little moustache on your cat (don't actually do this, your cat really won't appreciate it), make birthday cards for your friends, build a popsicle-stick replica of King's Landing. The only limit is your imagination...and health and safety regulations.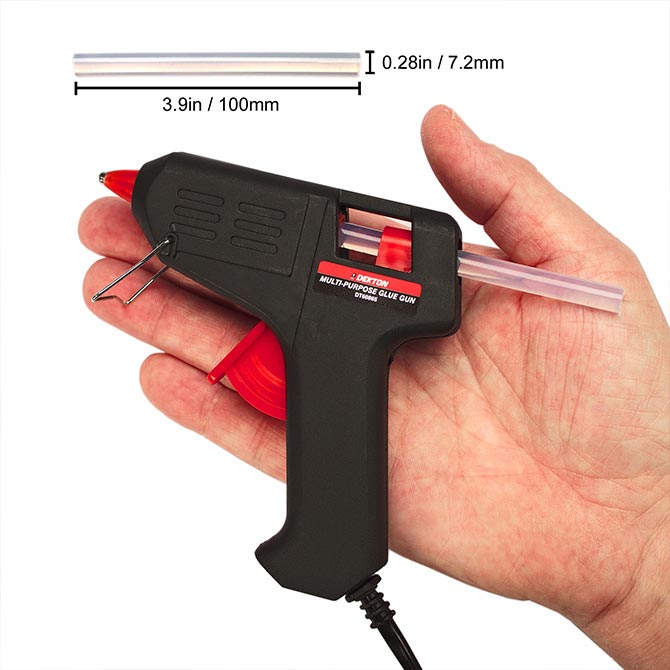 Image: Ebay
7. Portable Light Card - €3.50
Perfect for those unexpected Bear Grylls moments, the Kingzer mini card light slips right into your wallet and waits patiently for the day when it can brighten up your darkness. Whether you're hiding in a jungle cave on an important expedition or the light in your fridge has broken and you can't see the available snacks, this little guy will be there for you.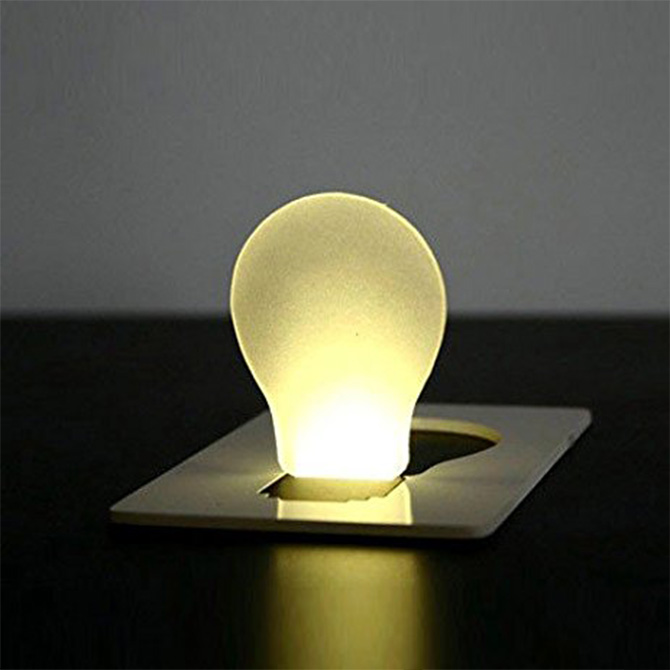 Image: Amazon
They say money can't buy happiness, but we're not convinced, and you don't even need that much of it! Check out our €9.99 lottery subscriptions and make sure you're in the running for millions at Jackpot.com.