7 Summer destinations for Jackpot winners
The Summer season is now in full swing and many take the opportunity to do some travelling and get some well deserved "Rest & Relaxation". However, if someone hit the jackpot, they might suddenly find themselves asking, "Where does one vacay if one has millions?". Well "almost anywhere" is probably an apt, if not a snarky response! Especially if the winner landed one of the massive jackpots from our lotteries.

We've put together a brilliant list of some incredibly unique luxury trips and exclusive experiences that require some serious moolah!
107 Michelin Star Tour - $ 276,470 each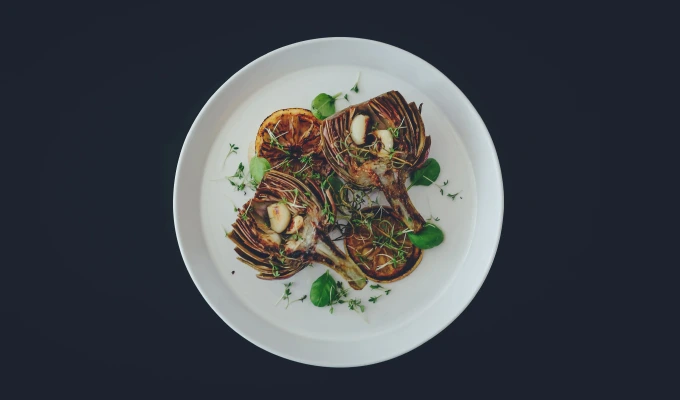 For just over $276K, you can be booked in for 6 months to travel and dine in 107 (yes you read that right) Michelin star restaurants around the world. With a price tag at just over a quarter of a billion, this experience includes all your luxury accommodation, business class travel and dinners of course! The trip spans 12 different countries where you will be pampered and guided to the tastiest treats and most spectacular sights! After 6 months of gastronomic goodies and delicious delights, will you look at food the same way or will you discover a new appreciation for the simpler options?
Private charter around the Galapagos - $147,000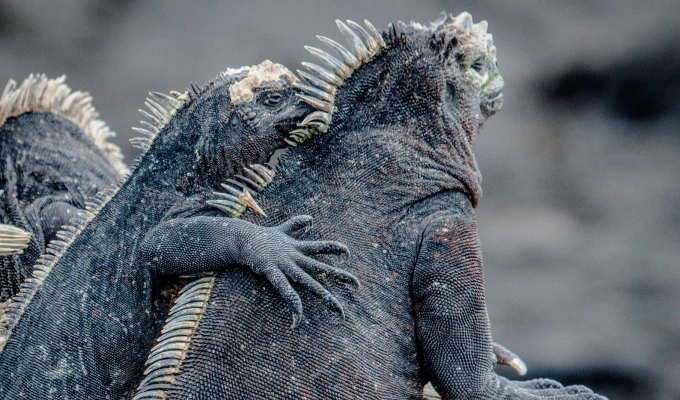 Want to see something exotic but you've decided to take the family… and even the extended family on a trip? Then you might consider chartering a large yacht in the Galapagos! The perfect combination of options will see any youngsters entertained by the vast array of wildlife, animals, and interesting information from your personal naturalist who will act as your guide. In the meantime, you and your partner can enjoy fine dining with magical tropical island views, onboard spa facilities and a number of watersports.
Arctic Experience - $23,300 per person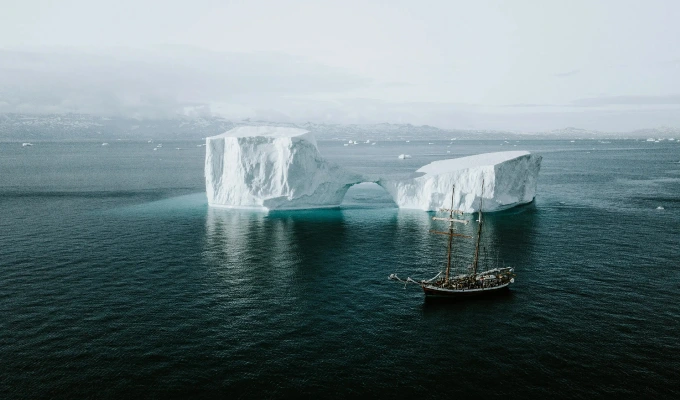 How about a blast of fresh air - arctic fresh that is! If you love a vacay in a chilly destination, for just over $23K, you can take a special arctic cruise that will take you up close and personal to one of the coldest regions on Earth! See the majestic animals that roam one of the most inhospitable climates on Earth, like polar bears,seals, and others. Enjoy this incredible experience from the comfort of your luxury accommodation on a specialised polar exploration vessel that balances the security of an icebreaker vessel and the luxury of a cruise liner. Opulent state rooms allow you to enjoy magnificent views and sights in 5-Star comfort. Learn more about the arctic environment from onboard experts. Get your hands dirty with the regular excursions that will put you on ice-covered beaches that are rarely touched by man. Are you eager for a chilly adventure?
Monaco F1 Paddock Club - £10,485 per person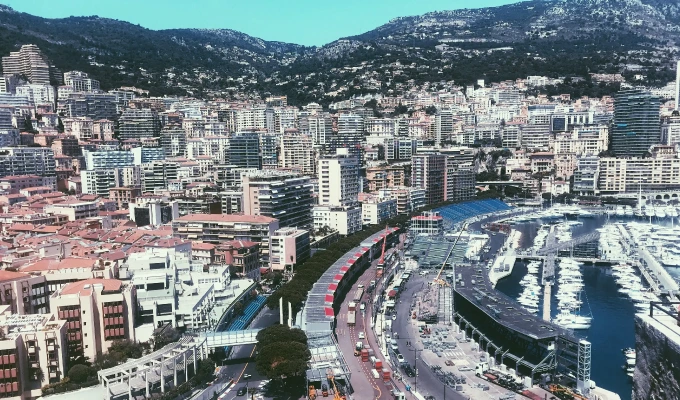 F1 fans will be delighted with such an up close and personal experience that gives them exclusive access to restricted areas. See the pit crew make their final checks, be within touching distance of the cars and famous drivers. Get access to limited access Q&A sessions with the drivers commonly attended by the media. The entire experience includes 3-nights accommodation, gourmet catering as well all the necessary transfers between the hotel and the paddock club section. The glamour of F1 is just as appealing as the race itself to many, and at the paddock club, you'll be at the very heart of the Monaco Grand Prix glamour. Eager for some F1 excitement?
Private flying safari, $150,000 based on 6 travellers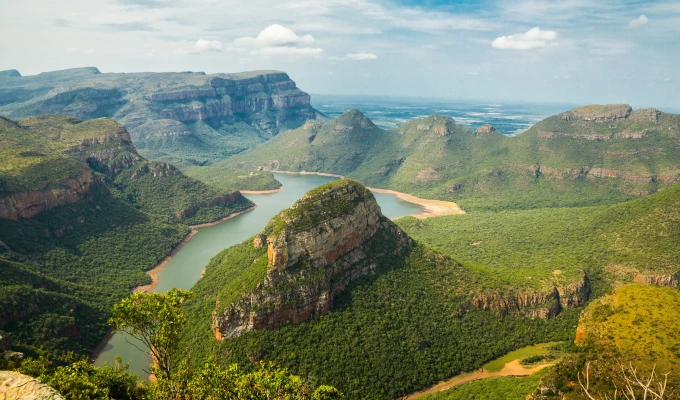 An African safari like no other! Imagine witnessing Namibia's sprawling deserts, Botswana's untouched Okavango Delta, Zambia's remote savannah, Malawi's crystalline waters and Mozambique's coral islands, but from the unique perspective of a bird with this incredible aerial safari. A private flight will take you and 5 others on a unique flight to view some of nature's most impressive sights, majestic herds of animals and vastly different environments. Cross the southern half of Africa in a single flight and witness some of the Earth's most unique ecosystems from a rarely seen, low-flying bird's eye view.
Private Maldives Sandbank Overnight Experience $ 2,000 per person per night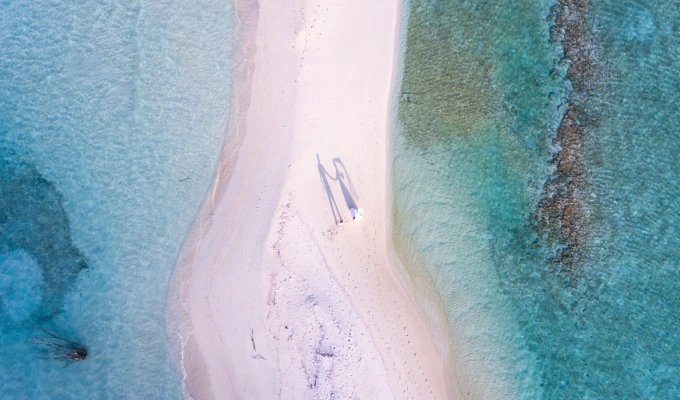 Not many dream of the castaway experience; stranded on a remote island in the middle of the ocean may sound like a nightmare, a nightmare with a beautiful setting, but still a nightmare nonetheless. This company however promises the tranquillity of a Robinson Crusoe experience but with a glamping twist! Get stranded on a private sandbank with gourmet food for dinner and a luxurious bedouin style tent set up for you and a partner to enjoy a night with only the two of you in sight. The company will pre-arrange a pick time for the morning so that you can wake up to a delicious breakfast and a private yoga session with a personal trainer before being taken back to the mainland.
Superyacht cruise of the Mediterranean - $2.8 million a week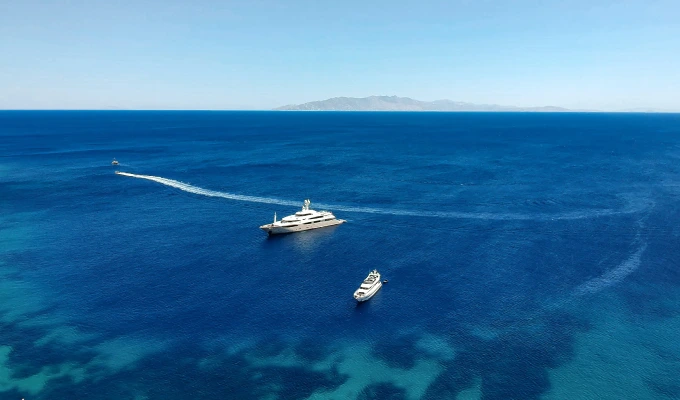 A $2.8 million a week yacht charter! It sounds like a lot, even for only a week's charter of yacht, but then most charters aren't for a 92 foot super yacht! As you'd expect, this 92 foot behemoth is a floating hotel that includes a gym, sauna ,steam room, cabins for 36 guests and a crew to cater your whole trip. You could anchor anywhere that tickles your fancy to either lounge about like a cat lapping up the sun, get an adrenaline rush with the onboard jet skis, or unwind in the onboard spa. Unless you're arriving in your own helicopter, the helipad doubles as a fantastic reception area to party with your guests in your own floating palace!
Which of these incredible experiences calls out to you the most? Maybe if you won the next lottery you could take up one of these tours. You probably have some awesome ideas too regarding what you'd spend your winnings on. If you've actually won a massive prize and you're trying to figure out what to do with it, we do have another article with some tips specifically for lottery winners here. Want to take a shot on one of our lotteries for a chance to win?