Europe's Most Memorable Song Contest Moments!
Europe's biggest song contest happens this weekend. Let's look back at the best bits.
Winning the lottery would for sure be a memorable moment that's hard to forget. Other things that are burned into our conscious are some of the moments we've witnessed during Europe's famous song contest.
In honour of the contest airing this week, we thought we would compile a list of our favourite standout moments.
Sweden's ABBA- Waterloo (1974)
From its inception until now, this competition has propelled some of the most famous song groups into stardom. Most notable is the group ABBA, who competed in 1974 with their iconic song Waterloo. The song is still widely popular to this day, but those umbrella pants certainly aren't!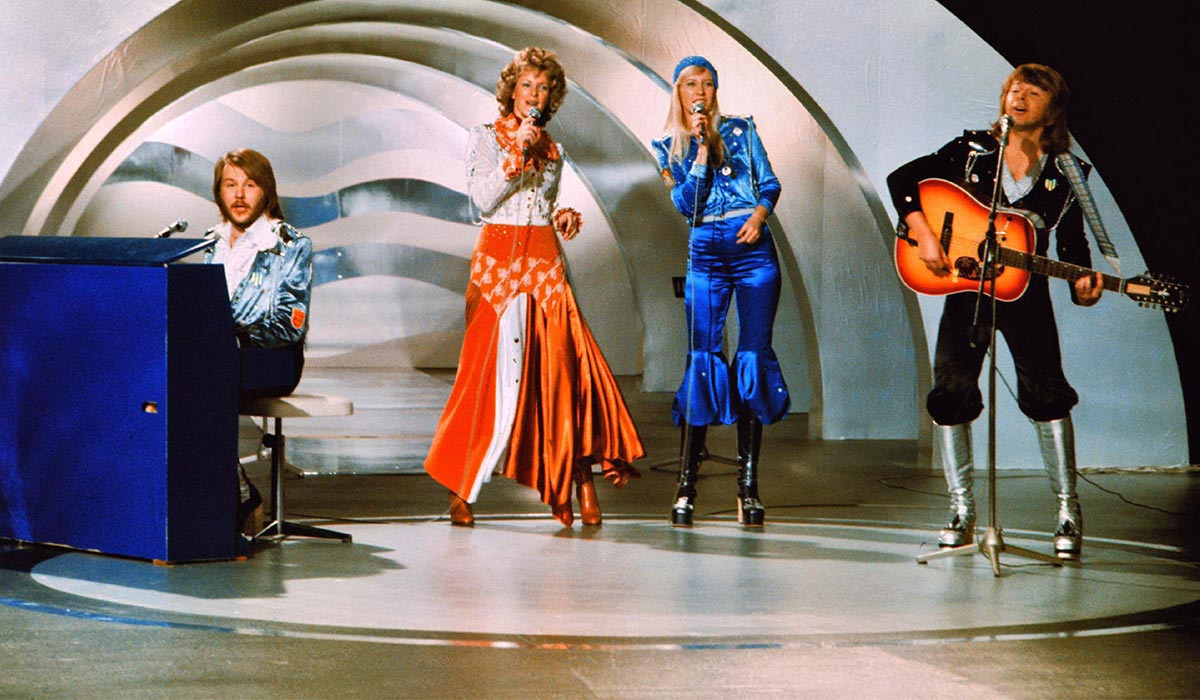 Image: GettyImages.com
Ukraine's Verja Serduchka- Dancing Lasha Tumbai (2007)
If the Tin Man from the Wizard of Oz went off the Yellow Brick Road, fell into Elton John's wardrobe and onto a stage, it would look something like this.
This performance was, to say the least, out of this world. But, with his disco ball adornment and dramatic costume, this Ukrainian drag artist bagged second place. Nice.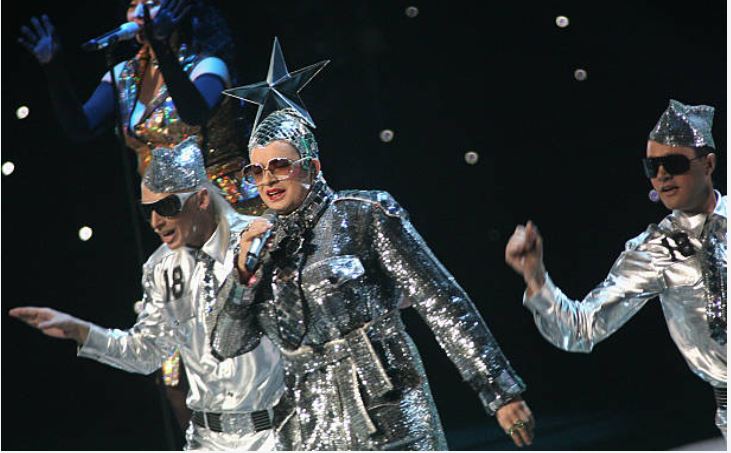 Image: GettyImages.com
Australia's unexpected entry into the contest
Australia couldn't be further away from Europe, so its entry into the song contest in 2014 got everyone confused and opening google maps. The land Down Under is not the only country outside of Europe that is allowed to compete in this European song contest, Israel and Azerbaijan also join in the team!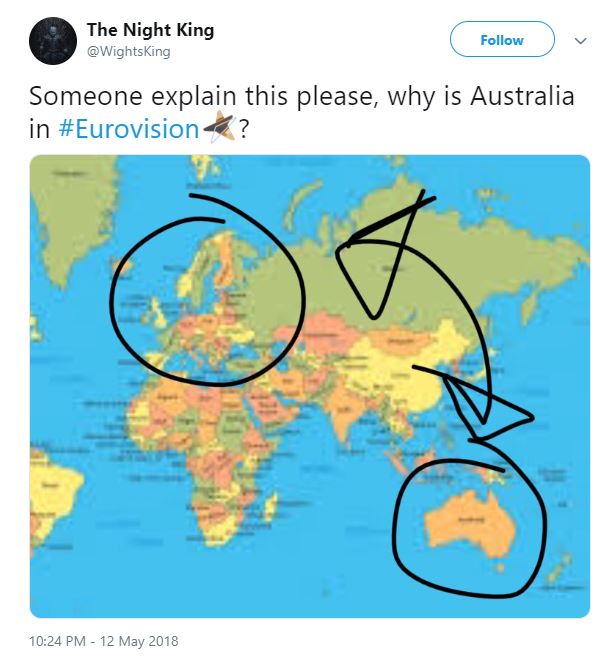 Lordi got us scared not to vote for Finland
Everyone's jaw dropped when Finnish hard-rock band Lordi came on stage wearing their 'Freddie-Krueger-Meets-Predator' outfits. Despite their ghastly appearance, their entire performance was a complete hit, earning Finland first place. 'Hard Rock Hallelujah' is also the first non-pop song to date to ever win the song contest.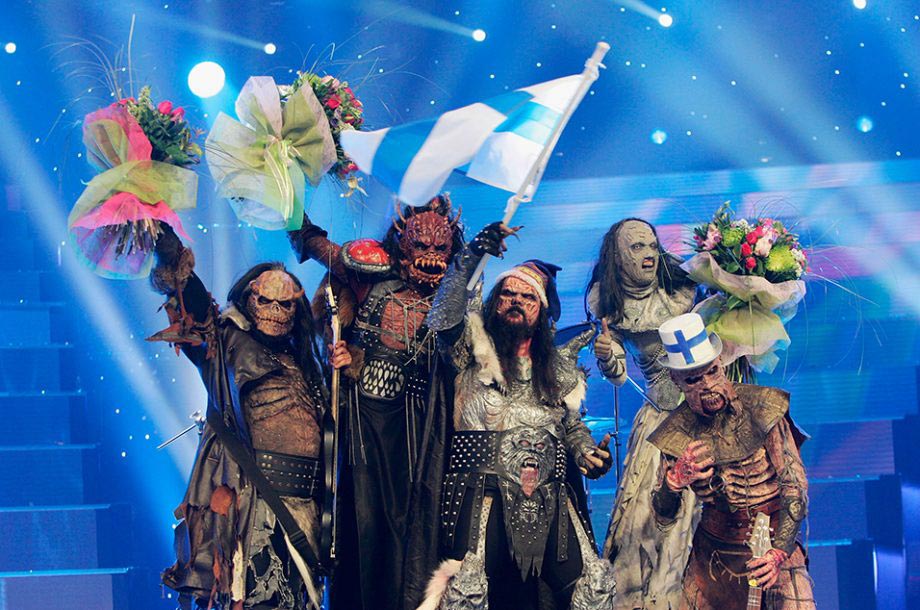 Image: GettyImages.com
That time Elsa was a contestant
Estonia's entry in the 2018 contest saw lots of praise, but singer Elina Nechayeva's dress choice was like walking on thin ice for many! She came on stage with a dress onto which various patterns were projected, and coupled with her poise, it became very reminiscent of Elsa in Disney's 'Frozen'. Elsa called, she wants her spotlight (and dress) back.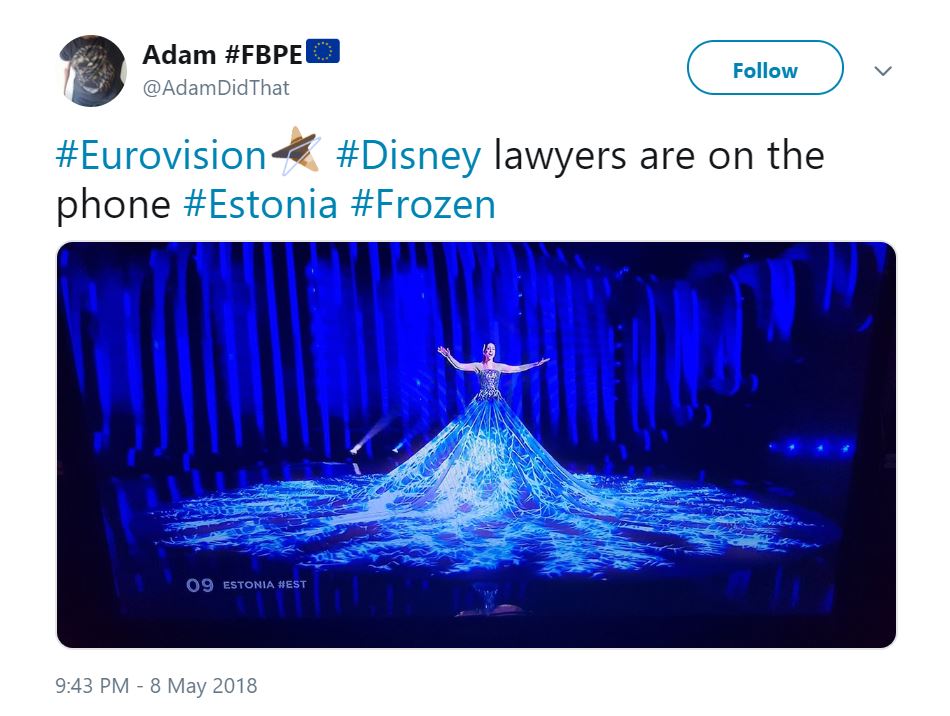 As cheesy as this contest may be sometimes, we'll all be sitting at the edges of our seats during Saturday's performances. This popular song contest brings all the countries in Europe (and outside of Europe, apparently) together.
In the spirit of togetherness, we've only gone and brought together lotteries from all over the world at Jackpot.com! Take a chance on your favourite lottery no matter where you are, and you could have the second big win of the night.