August's Awesome Additions
The summer heat is far from over and we've got more awesome games for all our players to enjoy! Enjoy a quick trip to a Hawaiian haven or dive into the crystalline waters of a quirky Crab Shack! If you're looking to solve some mysteries then you might enjoy a trip with Holmes or trying to unlock the secrets of the number 7. Alternatively you could be thinking of a chilly place to cool down from the summer heat; which is why we've also got an Emerald Isle escape. Ultimately if you've got eyes only for gold, then read to the end for some fantastic options full of fantasy!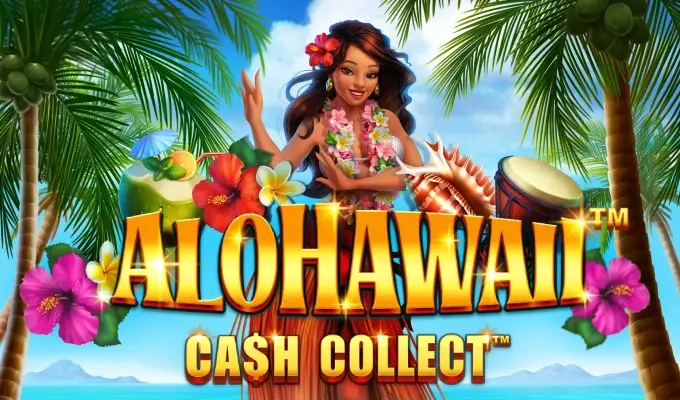 Alohawaii Cash Collect
Take a break on a breathtaking beach, enjoy the gentle sounds of the surf and maybe you can Hula-dance your way to some prizes! Keep your eyes peeled for the dancers as they side step down the reels.

Drums, shells and coconuts are some of the paying symbols that you can land for a win in this pineapple paradise. This slice of paradise has some fantastic features that could make this tropical trip truly memorable.

Cash Collect Feature

Cash Collect symbols of different values will cascade down the reels along other symbols from reels 1 to 4 while the 5th reel will determine whether the cash collect feature is triggered by a cash collect symbol landing here. Once this feature is triggered it automatically collects all the cash values on any Cash Collect symbols on the first four reels and awards the win to the player.

Cash Collect Diamond

The Diamond version of the cash collect feature functions similarly to the normal Cash Collect. It can be triggered alongside the normal cash collect and will award one of the jackpots to players.

Free games

The Cash collect could instead feature free spins instead of cash value. When this happens and the feature is triggered, then instead of a cash value, the player is awarded free spins.w

Prize Drop Feature

To finish off the Cash Collect feature, a prize drop feature is engaged. When this happens, the player will see a board of different pegs that begin to highlight and alternate 3 or 4 pegs at random. Once the player hits the spin button, the highlighted pegs will stop changing and lock into place, simultaneously, a ball symbol will be launched and every highlighted peg that makes contact with the ball will award the corresponding value to the total winnings. The number of balls that may dropped is equivalent to the number of cash collect feature symbols that triggered the Cash Collect function.

If you're up for this Hawaiian getaway, then click here.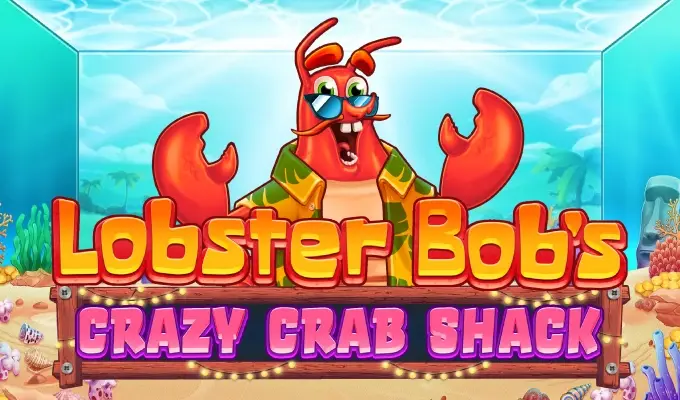 Lobster Bob's Crazy Crab Shack
Bob the lobster is clicking his claws with all the excitement going on in his crab shack. Deep beneath the waves, many trinkets and treasures can be found. Glimmering pearls and chests of dubloons for daring divers!

Crab Symbol Instant Wins

Collect at least 3 cute crabs and you'll land an Instant Win with Lobster Bob. At a basic level, landing 3, 4, 5, 6, 7, 8, or 9 Crabs will pay 1x, 5x, 15x, 40x, 100x, 500x, or 2,000x your stake.

Free Spins

Keep your eyes peeled for ship's wheels which will act as scatter symbols that could land you a bunch of free spins! The Free Spins round will randomly award 10, 12, 15, 20, 25, or 30 random free spins.

Ante Bet and Bonus Buy
During play, players can activate an Ante bet which increases the stake by 50% in exchange for more scatters on the reels. Additionally you can even buy a free spins rounds for 100x the bet

Are your claws clicking to dive to this crab shack? Then click here.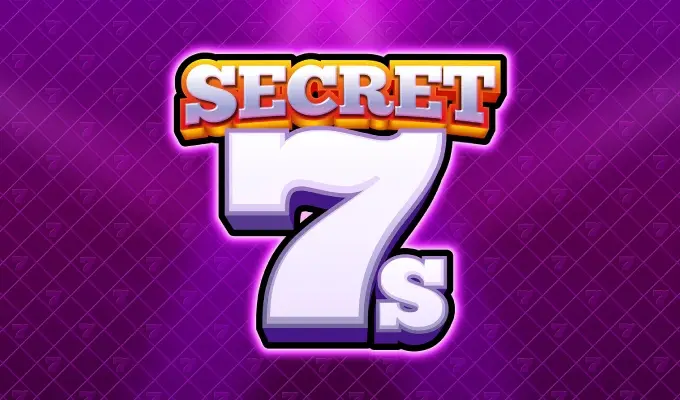 Secret 7s
The secrets of the number 7 will boggle your mind but this fast paced video slot holds some exciting potential. Countless have obsessed on what may be hidden meanings in numbers. Around the world, people are trying to crack the codes of numerals, but none are held in higher than the number 7. This 3 reeled slot will cascade different coloured 7s, if the same colours are matched in the right position, the corresponding winnings are paid out.

Free Spins feature

Match 3 of the bonus symbol and you'll trigger the free spins feature. When this feature is triggered, the system awards you 10 free spins. During the free spins, bonus symbols will be replaced with +1 symbols that will add an additional free spin whenever one lands on the reels.

Colour Spins
This tiny feature is automatically triggered during free spins. Whenever a free spin is awarded, that spin will feature 7s of the same colour only to increase the odds of landing a winning spin.

Fortune Bet Spins
In exchange for putting forward a higher stake, the player will get an additional 50% favour in their odds to land a bonus, colour spin or a free spin. Additionally, during this mode, all wilds will also function as bonus symbols.

Click here if you think you can unlock the secrets of the number!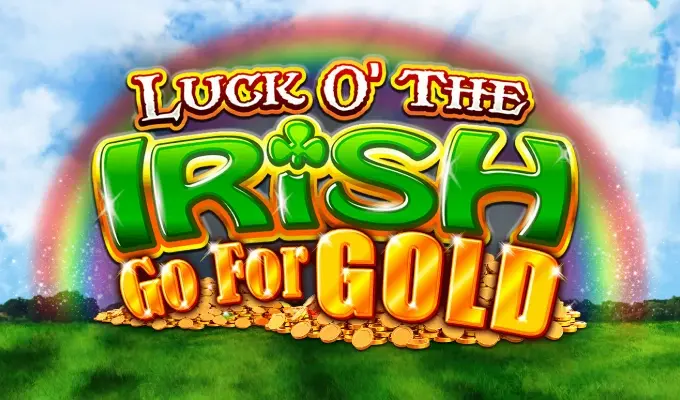 Luck o the Irish Go for Gold
Some magical stuff is happening under this rainbow as a chance to walk away with some of this leprechaun's treasure that has just presented itself. Pots of gold and glittering jewels await for anyone who can nab a few handfuls, or maybe you'll strike it big and take away the whole pot!

Rainbow Trail
Mystery symbols may reveal rainbow trail symbols and when 3 or more are revealed, a corresponding prize is awarded from the rainbow trail. When 3, 4, 5, 6, 7, 8, or 9 rainbow symbols are displayed, players win 5x, 10x, 15x, 20x, 25x, 50x the bet, or the Big Money feature, respectively.

Big Money

When enough Mystery symbols land as the result of a spin, the Big Money Feature is triggered. When this happens, players will have to choose between different clovers for a chance to win one of the big cash prizes or an additional free spin. If the player reveals the collect feature, the bonus win is awarded and the Big money feature ends.

Think you've got leprechaun luck? Click here if you're off to this emerald isle game!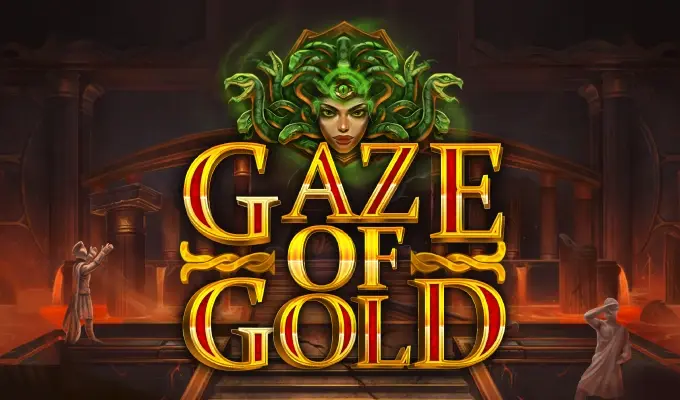 Gaze of Gold
Careful where you cast your gaze, gold or stone are both cold. Enter Medusa's lair where ancient treasures have laid undisturbed for millenia. Many have dared enter unprepared and you can see them, turned to stone and frozen in time. But you're with Perseus, and this famous hero knows just how to deal with the gorgon monster.

Gorgon's Gaze Modifier

On any normal spin, the Gorgon's gaze could trigger and this will turn any winning symbol or golden shield to stone, this will lock these symbols in place while the next spins happen. The gorgon's gaze will continue to turn symbols to stone with each new winning spin or until no more winning symbols land or a Mega Hold & Win feature is triggered.

Buy Feature

For the cost of 20x the bet, players can forcefully trigger the Mega Hold & Win feature!

Mega Hold & Win

Landing at least 5 Golden shields and you'll trigger Mega Hold & Win. When this happens, 3 free spins are awarded during which the triggering Golden Shields reveal values between x1 to x50 on a 5x3 grid. During these free spins only gold shields or boosters can land and every time a new one lands, or the Expand Modifier is triggered, the respin counter resets. After the respin, the Expand modifier may trigger and will expand the grid from 5x3 up to to a 7x11.

If you dare enter the mythological lair, then click here.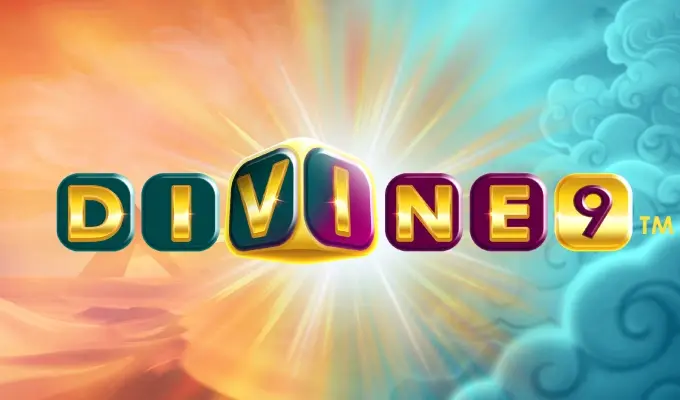 Divine 9
A clash of myths is about to take place and you can pick which side to support! Will you get behind the ancient Saharan myths or the fables of the far-east? Once you choose, you'll get a grid of nine dice that will be rolled when you click to spin.

Which faction will you align with?

Big Dice

Aside from the grid of 9 dice, you'll also see a much bigger die on the right hand side. If you land a win on the grid with a symbol that matches what the bigger dice roll is, you'll trigger the re-spin feature!

Respin
During Respin, the previously winning symbols will remain locked with the same symbols while the other spaces will spin. If more matching symbols are brought up, then the prize is increased accordingly. Once the Re-spin round is concluded, players will then get the opportunity to wager their winnings.See below for more information on this.

Wager

Once the respin round has concluded, players will have the chance to either keep their winnings or to wager them for a chance to double what they won! You get 3 rounds of the wager function to use, but know that 1 loss is enough to lose the entire win.

If you think your dice rolls are heavenly, you can try Divine 9 here.
Have any of these August additions tickled your appetite for a game? Click their individual links to go straight to them or alternatively you can see the full games library here. Jackpot's library is constantly being updated with the latest video slots gaining popularity as well as the well-established favourites for you to enjoy.