9 Insane Things That Can Actually Be Bought
There's nothing more entertaining than reading about other people's wildly extravagant spending habits. What were they thinking? Where would you even put that? Are you sure that really needs to be gold plated?
It's true that a windfall could be spent much more selflessly, but who are we to judge? It's time to indulge in your most financially vulgar fantasies and join us as we take a look at some of the most bewilderingly expensive things out there.
1. Bullet-proof, Diamond-Studded Armour Suit - $3.2 million
Tired of sweating profusely whilst dodging bullets, but still want to look good? We know the feeling, and we may just have the solution. Let us introduce you to the bullet-proof, air-conditioned, diamond-encrusted armour suit, a wardrobe must-have for the everyday hero. Made in Switzerland by SuitArt, this overly-functional garment boasts 880 black diamonds and is made from Croshield fabric which will repel those pesky bullets. It's also waterproof, dirtproof and comes with inbuilt air-conditioning to keep you cool. As if you won't be cool enough in that get-up, jeez.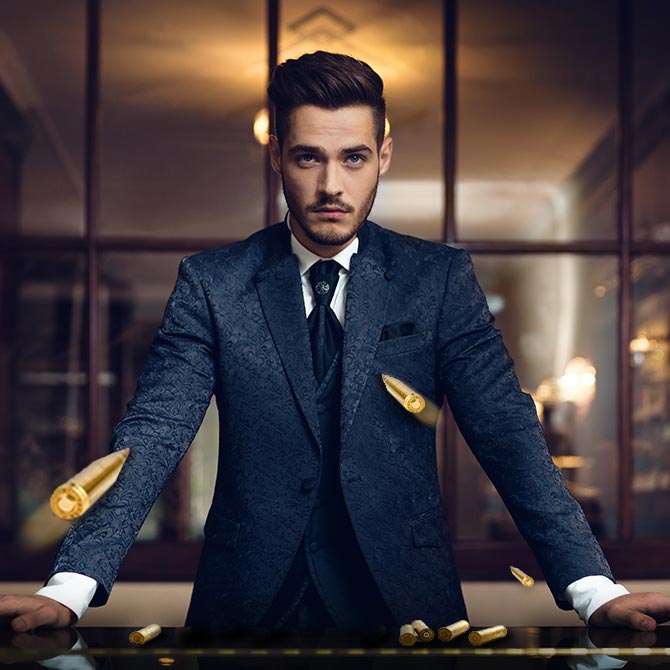 Image: www.entrepreneur.com
2. Electrolux Ergorapido Vacuum Cleaner - $30,000
Why have a nice car when this set of wheels will keep your house clean for a ridiculously extortionate price? The fact that this was unveiled at a fashion show tells you all you need to know - the price is more a reflection of its aesthetics as opposed to its function. Commissioned by Electrolux Poland, fashion designer Łukasz Jemioł created this sleek, black vacuum cleaner encrusted with 3,730 Swarovski crystals. Not bad, but for $30,000 we'd want this thing to clean, cook, fly, and give us relationship advice.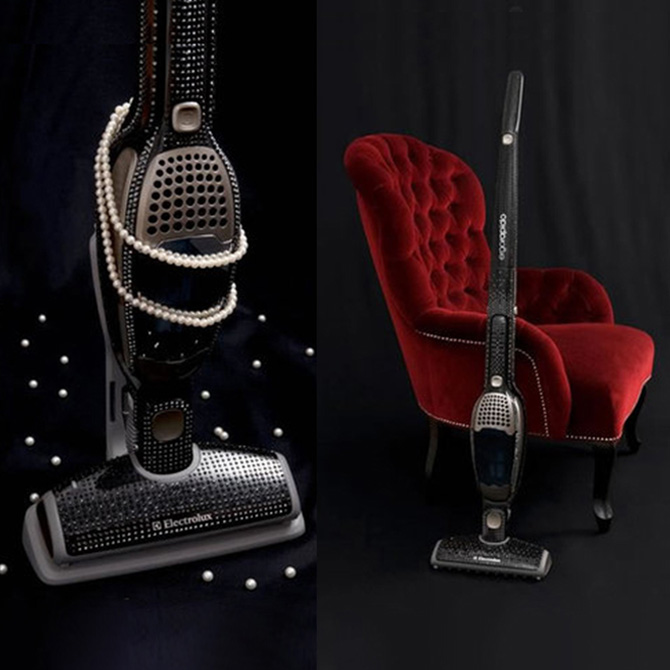 Image: luxurylaunches.com
3. The History Supreme Yacht - $4.5 billion
Are you ready for some comedy gold? The History Supreme is a 100 ft yacht which is made from 100,000 kilos of gold and platinum. The entire base of the yacht is wrapped in gold and the master bedroom is adorned with platinum detail, a meteoric rock wall-feature and, wait for it...a genuine T-Rex dinosaur bone shaved into the furnishings. The yacht was designed by a jeweller from Liverpool and bought by an anonymous businessman from Malaysia, who we secretly hope is sitting in his platinum bedroom as we speak, stroking a white cat whilst admiring his shaved T-Rex bone.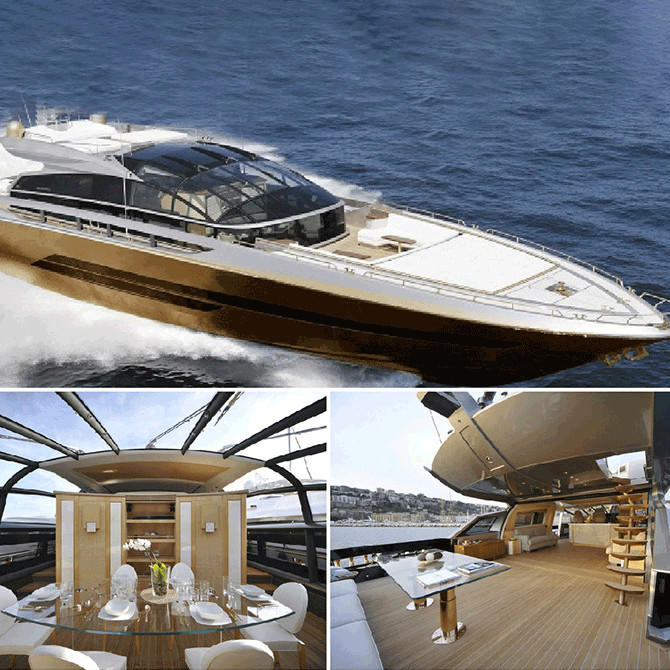 Image: clebnco.com
4. Gold & Diamond Game Boy - $25,000
Continuing on the topic of all things unnecessary, here's something that we're pretty sure doesn't need diamonds to be cool. This classic handheld Nintendo console, which first graced our palms back in 1989, has been pimped by Asprey of London to include an 18k gold outer casing and an actual diamond-framed screen. Although this one-of-a-kind gameboy might impress your friends, it's not ideal for gamer rage. You'd never forgive yourself for launching it at a wall when that game of Tetris didn't go your way.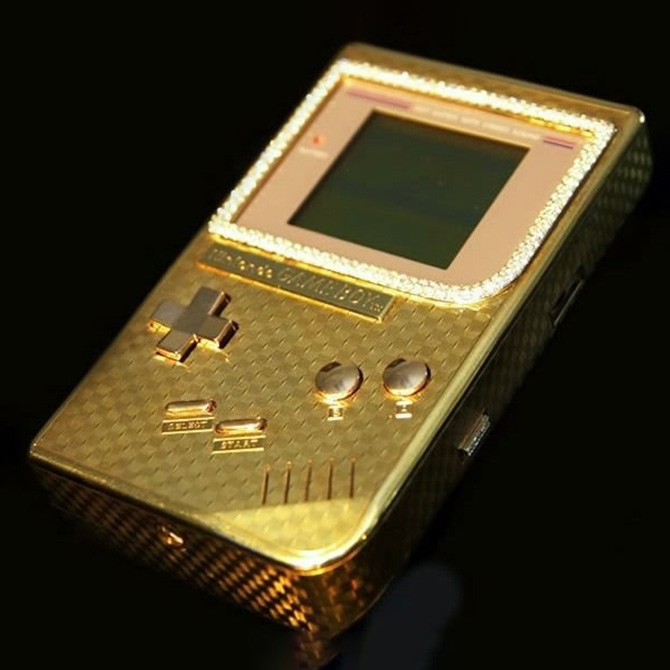 Image: designbuzz.com
5. Carbon Fibre Toilet Seat - $349
Irresistibly affordable, but still completely nuts, we're thinking about getting one of these for the office. For less that $350 you could sleep safe in the knowledge that your toilet can take anything you choose to throw at it. We checked out the website to find out exactly what this product is all about and here's what it says: "It's very strong in certain applications and is used in really cool applications like exotic cars, NASA/aerospace, high-end sporting equipment, yachts and more." More? I'm not sure we can take much more.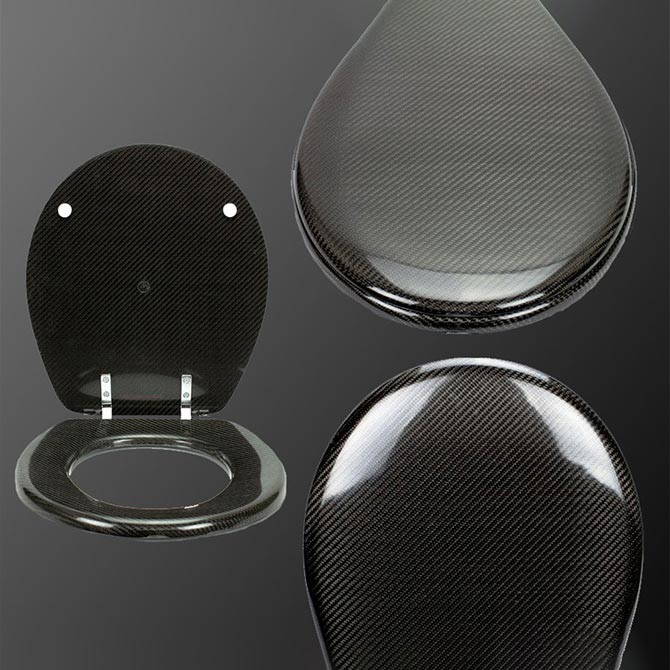 Image: carbonfibergear.com
6. Magnetic Floating Bed - $1.6 million
Now we're talking! This magnificent piece of furniture has enough magnetic power to support 900 kgs of weight and will happily float in your bedroom unaided (although it can be tethered in case it gets accidentally shifted while you're vacuuming underneath it with your aforementioned $30,000 crystal-studded vacuum cleaner). This beautiful levitating bed, called "Falling Up", was designed by Dutch architect, Janjaap Ruijssenaars, and was first seen at the Millionaire Fair in Belgium in 2006. Our invitations to that fair must have gotten lost in the post.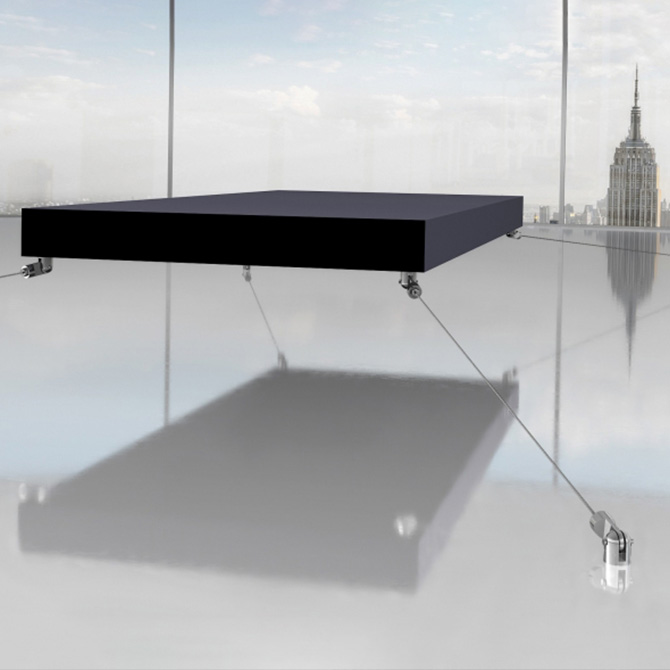 Image: cnet.com
7. 'Tributo a Modigliani' Water Bottle - $60,000
Nothing is sacred when it comes to the rich and powerful, not even water. This obscenely-priced water bottle contains a mixture of French and Fijian spring water, topped up with actual glacier water from Iceland. And of course you can't forget the obligatory 5mg of 23-karat gold dust, is it even water otherwise? The glass bottle is handmade and covered in 24-karat gold and it is currently the Guinness world-record holder for the most expensive bottle of water on the planet. All this extravagance is making us thirsty. Tap water for one, please!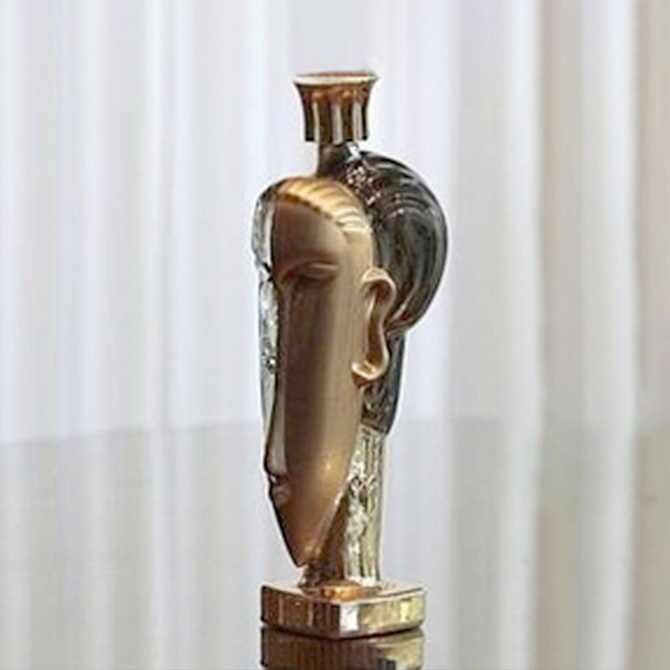 Image: living-water.co.uk
8. Gold Chrome Bugatti Veyron - $2 million
Of course we weren't going to create this list without including a wonderfully obnoxious car. Enter the Bugatti Veyron wrapped in gold chrome foil and kitted out with 24k gold wheel-rims. It has been described as "a grotesque and conspicuous testament to affluence" which we think has quite a nice ring to it. You can find a car like this in the driveway of rapper Flo Rida, or amongst the elite group of Saudi billionaires who take their cars to London every year for a spin, much to the joy of the city's curious crowds. Gorgeous or garish? You decide.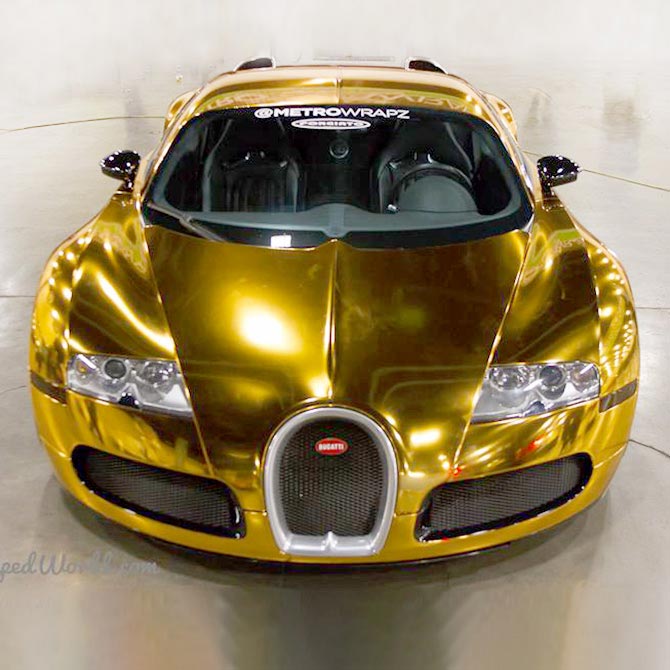 Image: wrappedworld.com
9. Chef Diego's Wagyu Burger - $2,300
Now that we've worked up an appetite for luxury, what better way to end the list than with an extortionate hamburger? If you're visiting The Netherlands, make sure to drop into the South of Houston restaurant for the mother of all burgers: Japanese dry-aged Wagyu beef, Oosterschelde lobster infused with Dutch gin, foie gras, white truffles, Remeker cheese, Iberian ham, French lettuce, Japanese fruit tomatoes, and caviar, all housed in a saffron and gold-leaf bun. As wonderful as that sounds, the burger's creator Chef Diego, said it's not even the best burger he's had!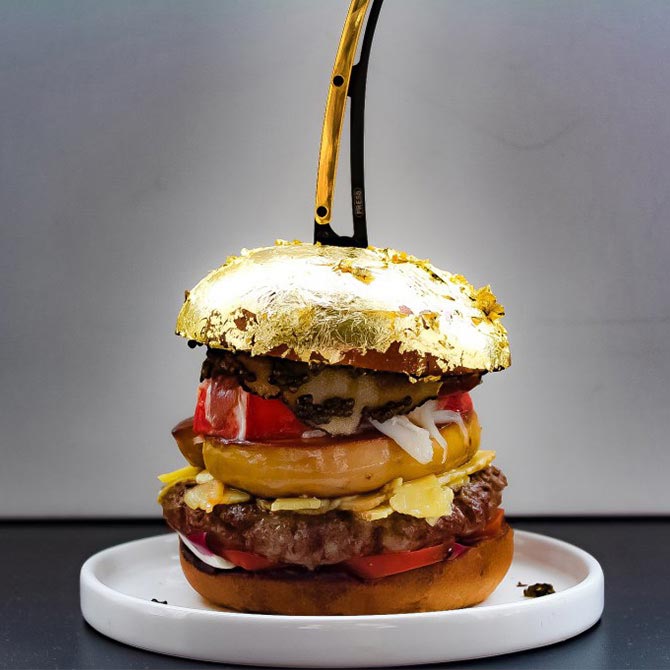 Image: businessinsider.com
So there you have it, a little glimpse into how the other half live. Let that all sink in, and if you really feel that your life would be incomplete without shaved dinosaur bones and bulletproof diamond suits, take your pick of any of our massive worldwide lottery jackpots and you too could have more money than sense.